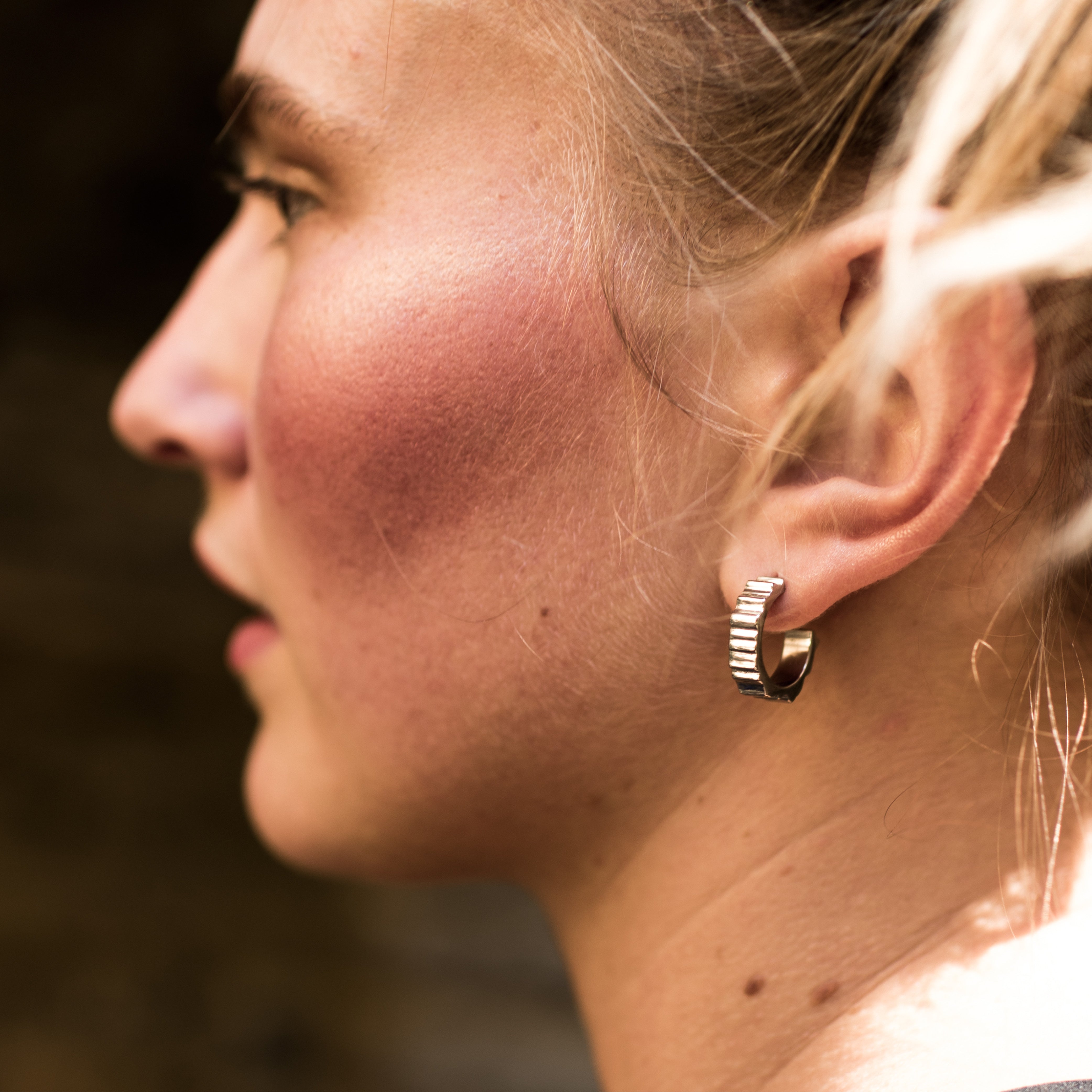 Monti Matterhorn Hoop Earrings
The Monti collection is dedicated to the Alps. The Monti Matterhorn Creoles are inspired by the Matterhorn massif. The silhouette of the mountains hang on your ears like ledges.
Designed with love and dedication and made from 100% recycled materials. All products from Goldmarlen are produced in Germany fairly, sustainably and by hand .
stainless steel | 24kt gold plated | 4mm wide Ø15mm