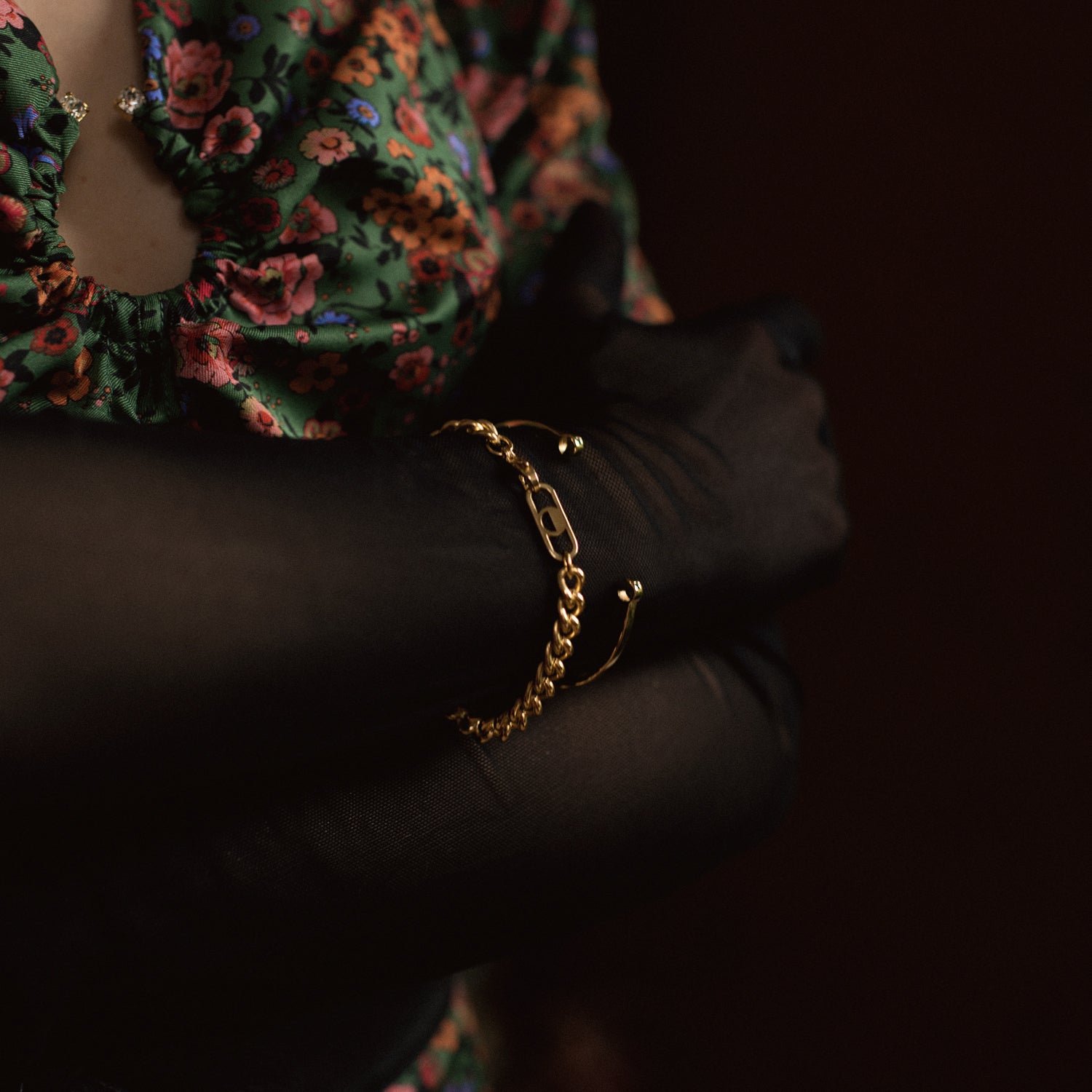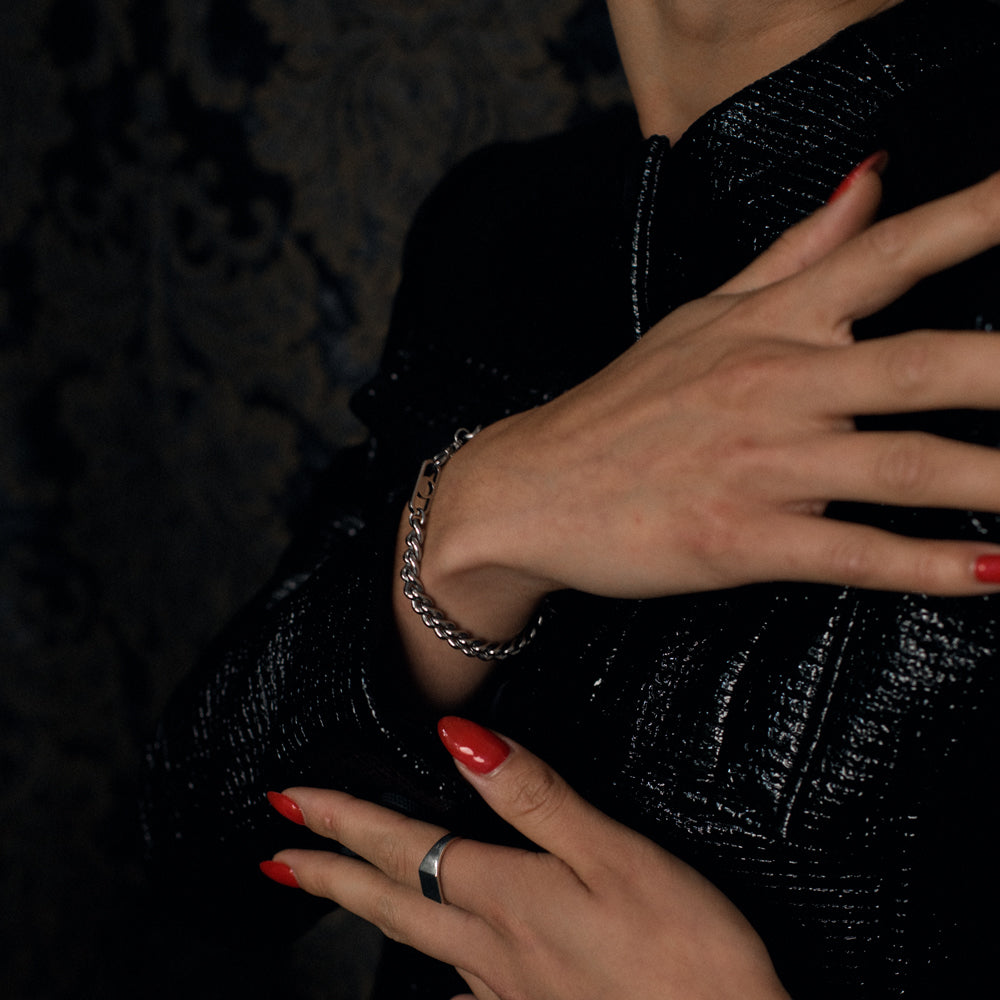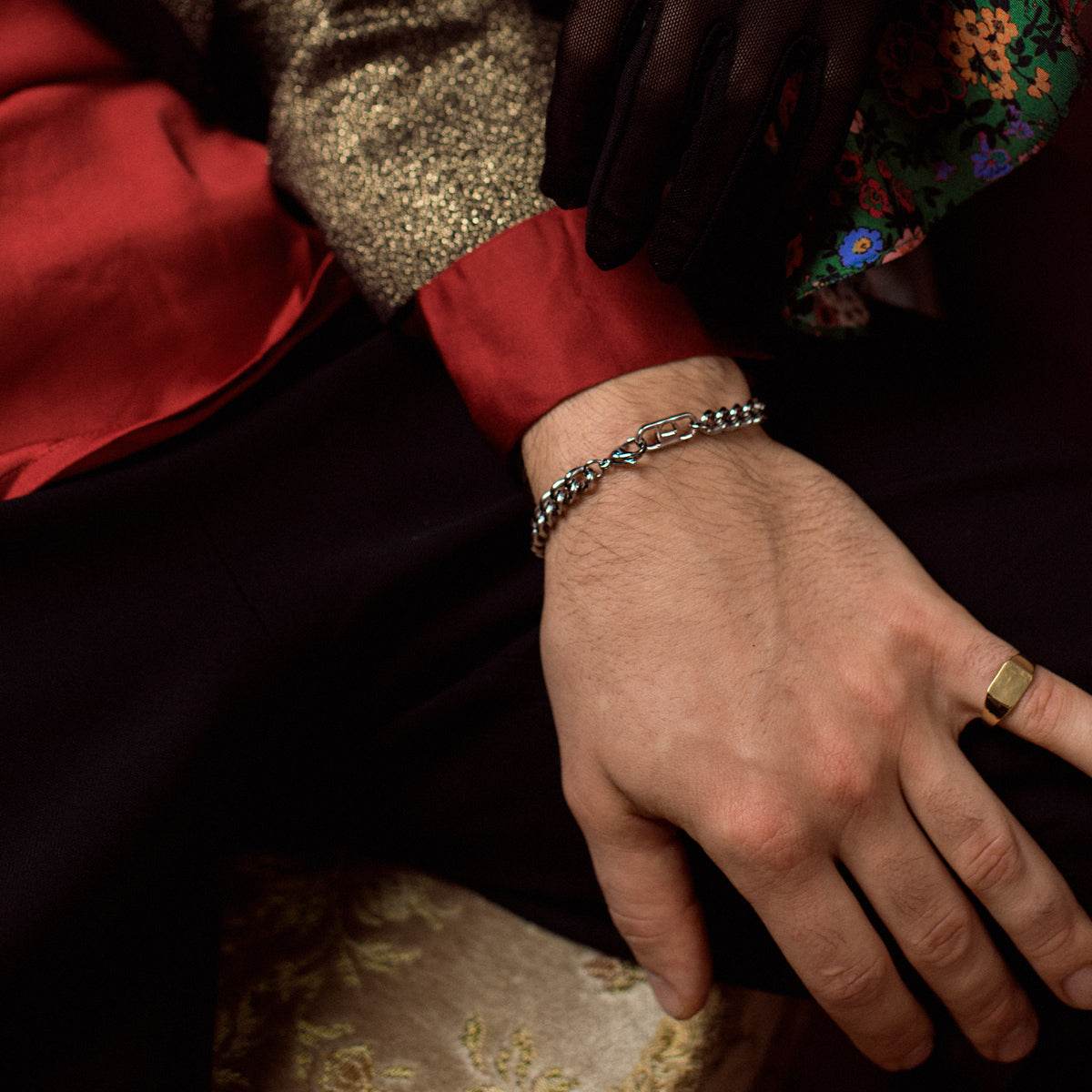 Connections are the essence of the new "Bond" collection. Inspired by the human longing for connection, we have looked at the common game. The basic geometric shapes, as also found in games of chance, are the points of orientation for the design. At the centre is the circle, as the perfect symbol of connection. Sometimes dissected, deformed or reassembled, it appears in all the pieces of jewellery as a connecting element.
The new Bond bracelet is a real statement. The curb chain has been lovingly polished by hand and is unisex.
All Goldmarlen products are produced fairly, sustainably and by hand in Germany.
Stainless steel | 24kt gold plated