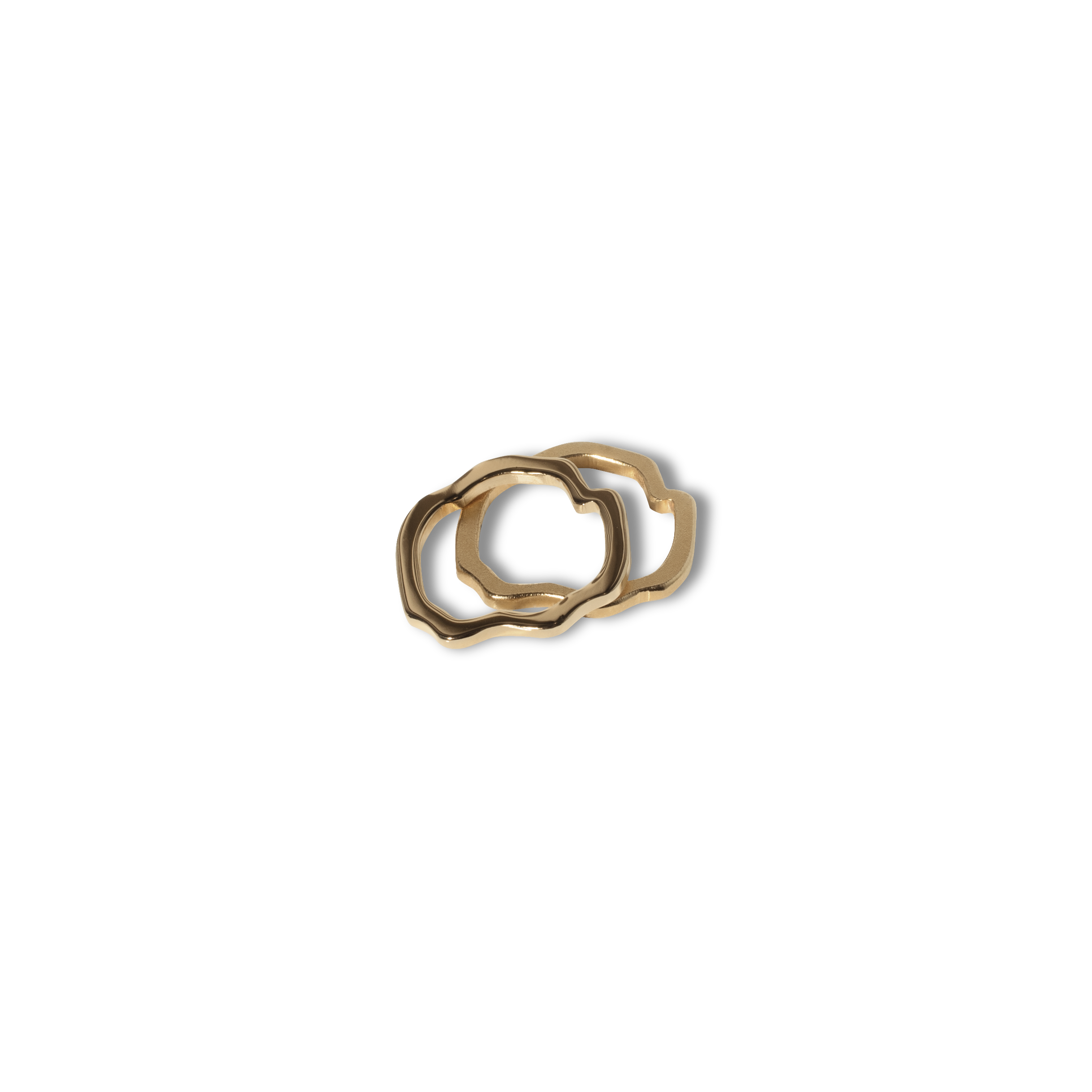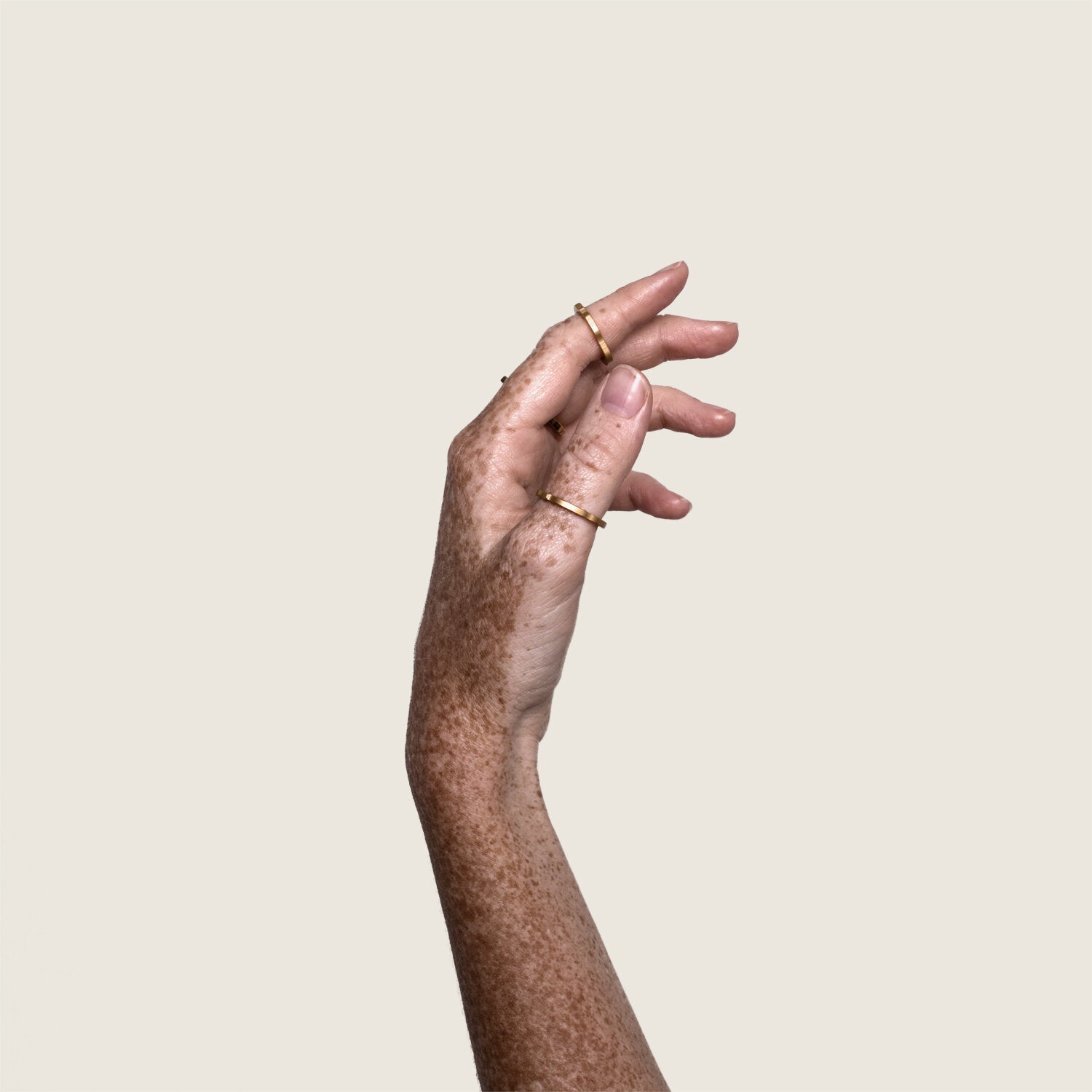 The "Aoede bracelet" is the matching bracelet for the rings in the AXIOM collection and is also made of gold-plated stainless steel.
Choose between a velvety matt or a shiny polished surface. Also looks great over a long-sleeved shirt ;)
All products from Goldmarlen are used in Germany fair, sustainable and in Handwork produced.
Stainless steel | 24kt gold plated