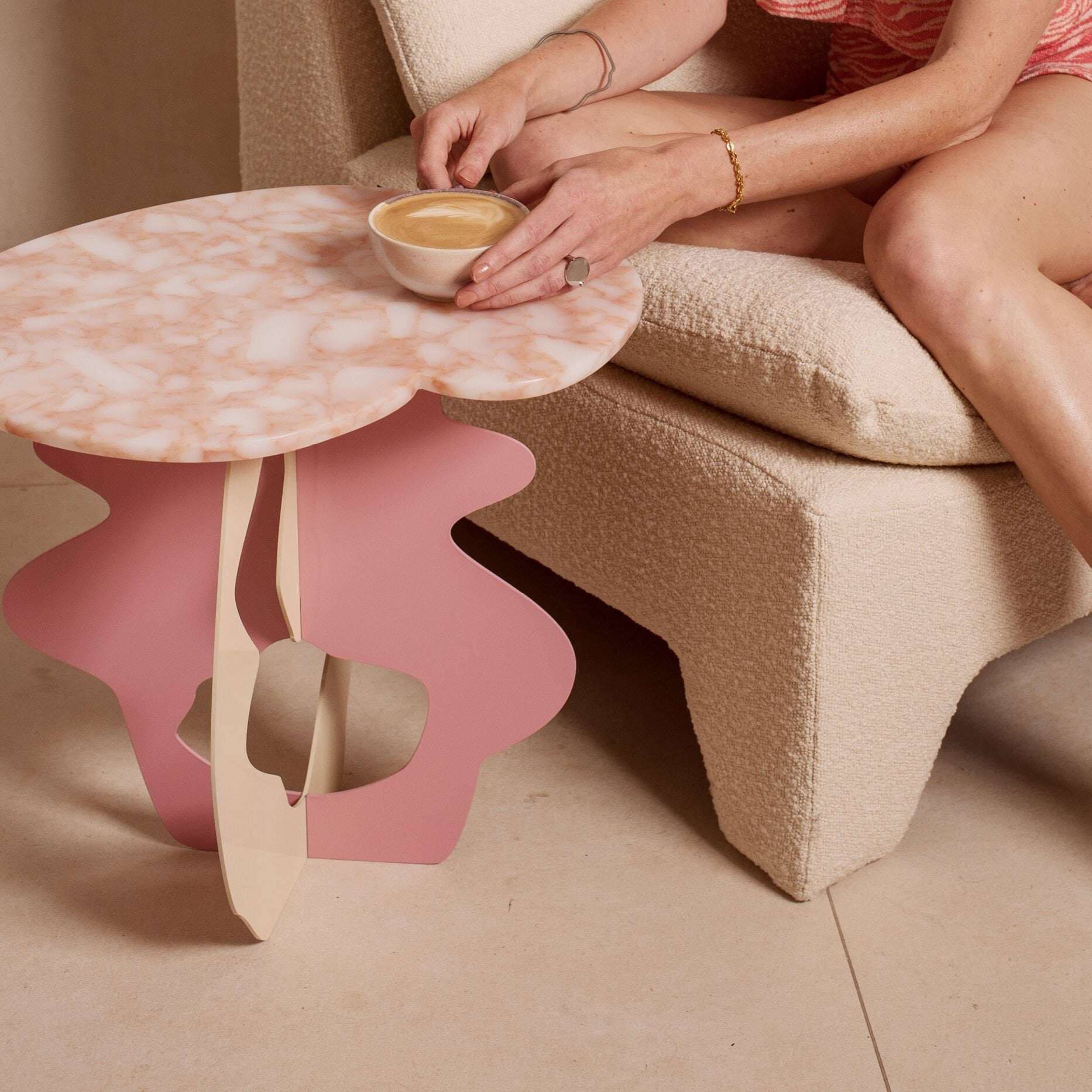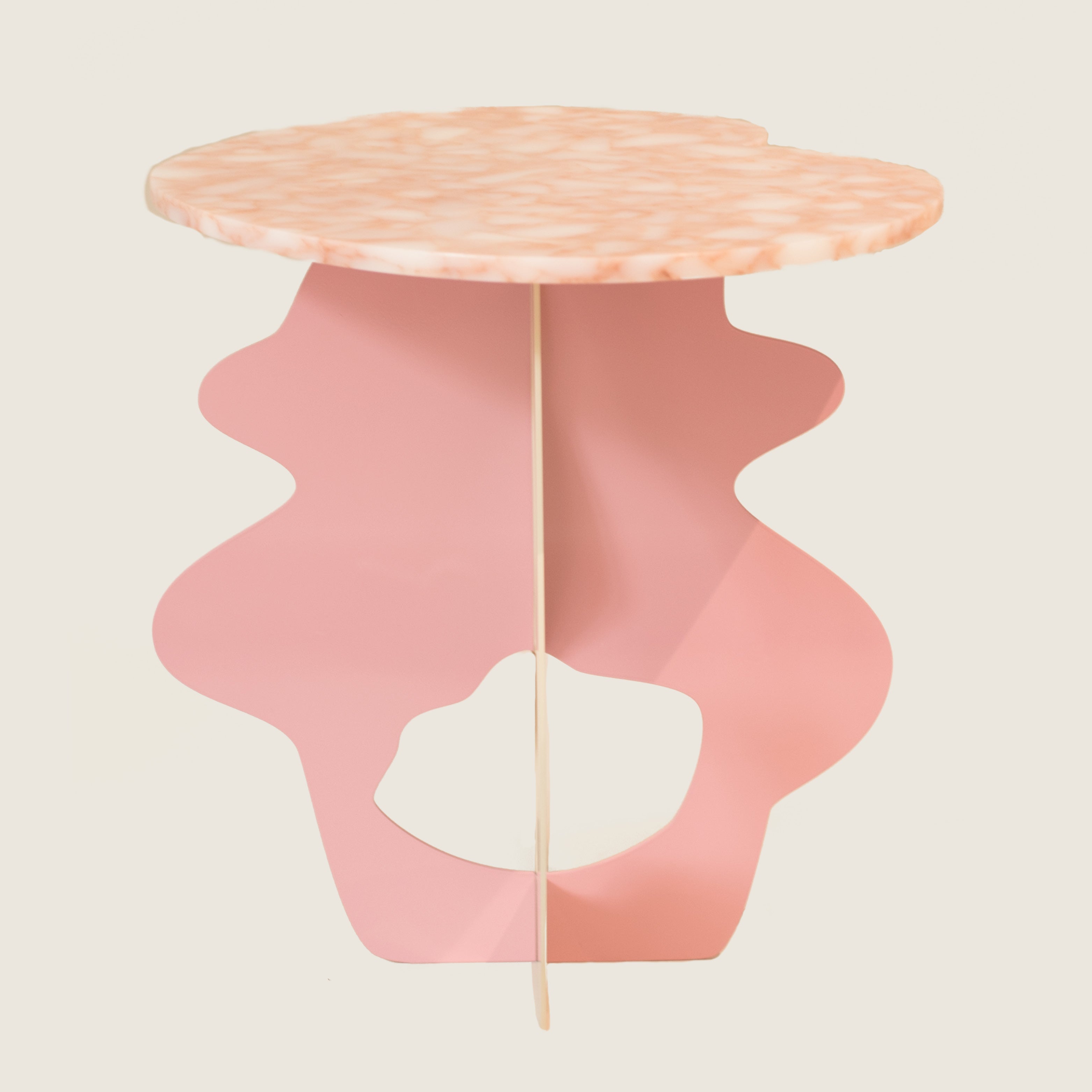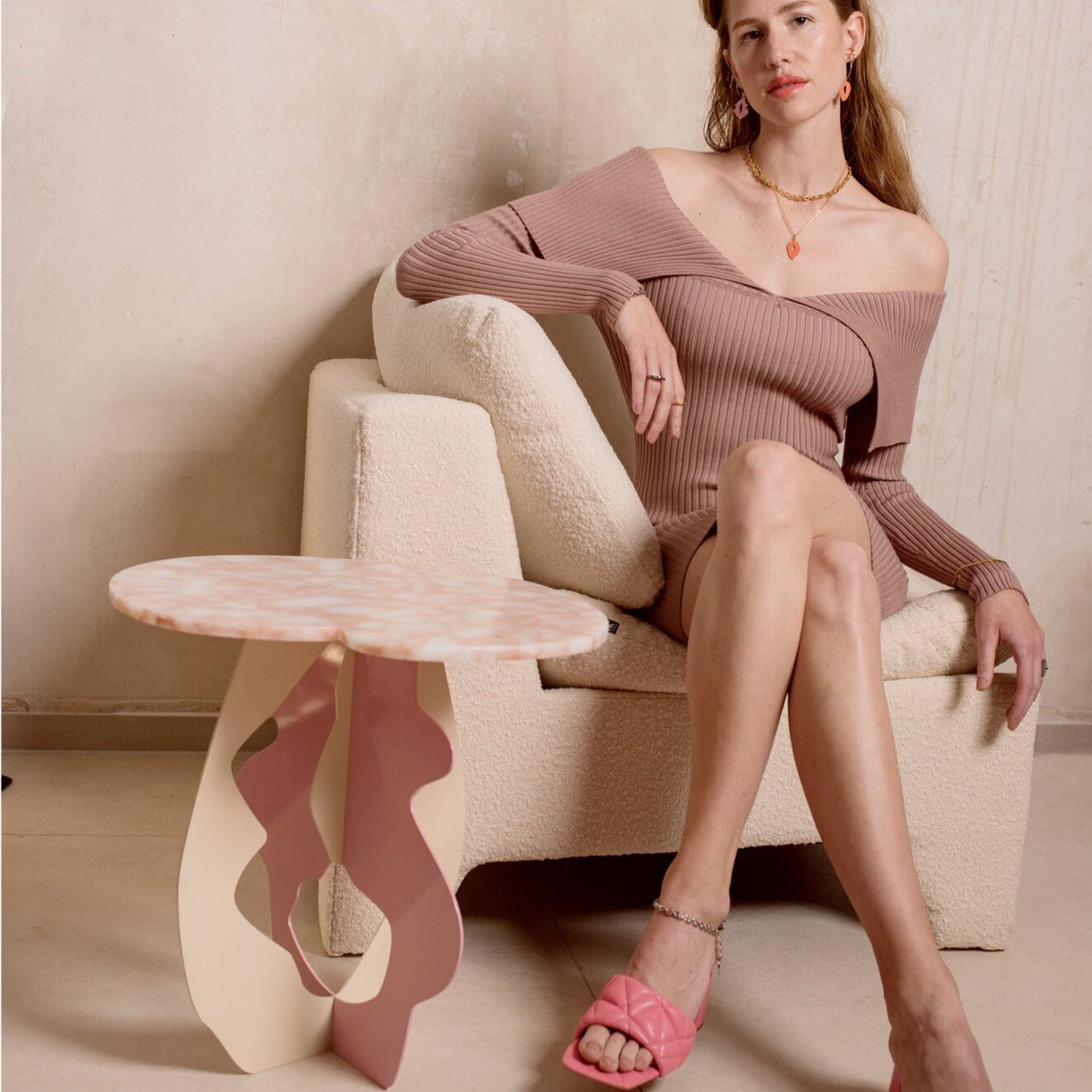 By sticking two parts together, you can create candle holders and side tables that look feminine and also act as sculptural objects in your home.
The tables come in 4 combinations of different nude Nonnas. What at first glance looks like pink marble is actually a tabletop made from 100% recycled plastic.
The Nonna collection is a cooperation project with the women's rights organization TERRE DES FEMMES. With every purchase of a Nonna, you donate 10% to the equality, independence and freedom of girls and women.
Our Nonnas are 100% made in Germany. Fair, sustainable and with love.
Materials | Powder-coated steel | recycling plate