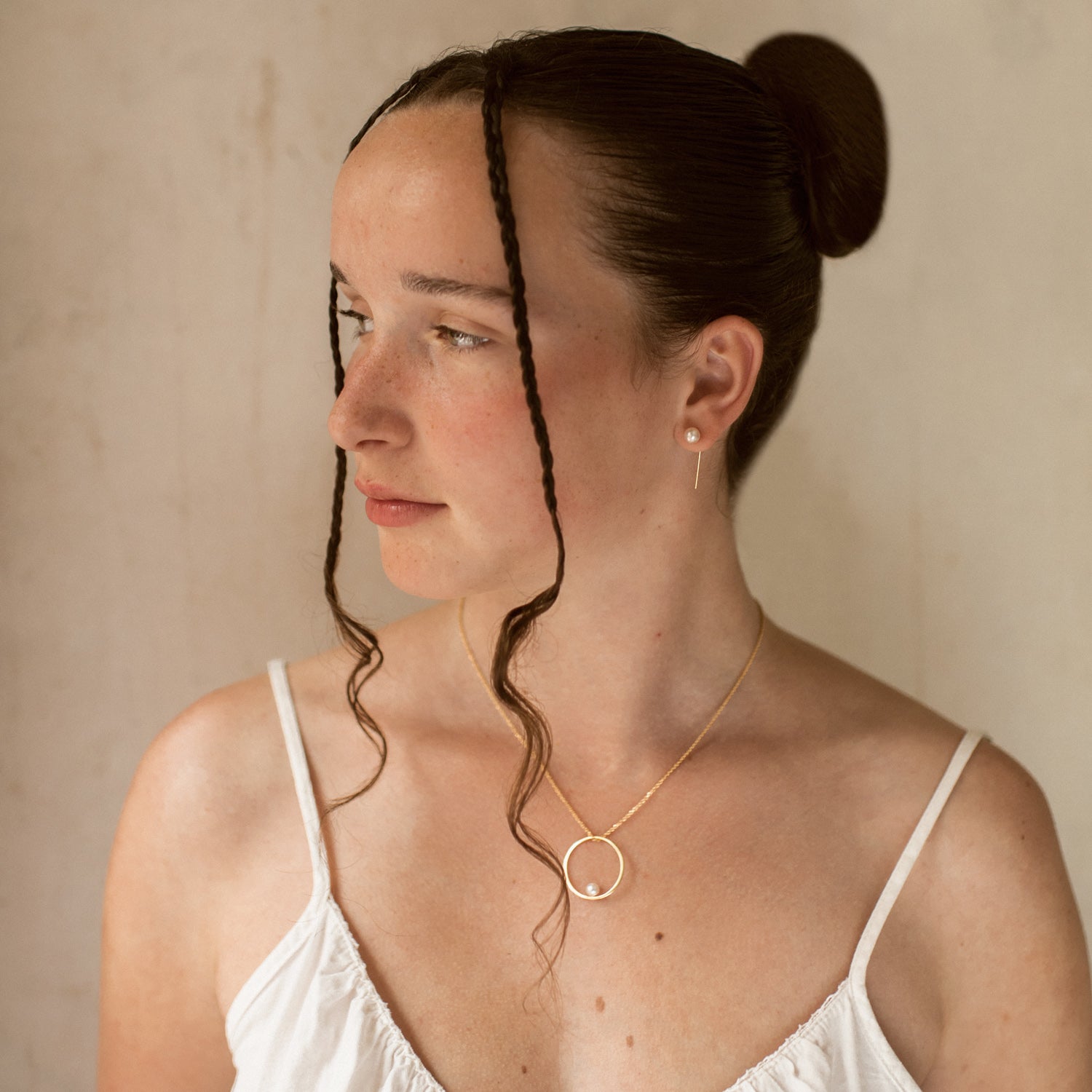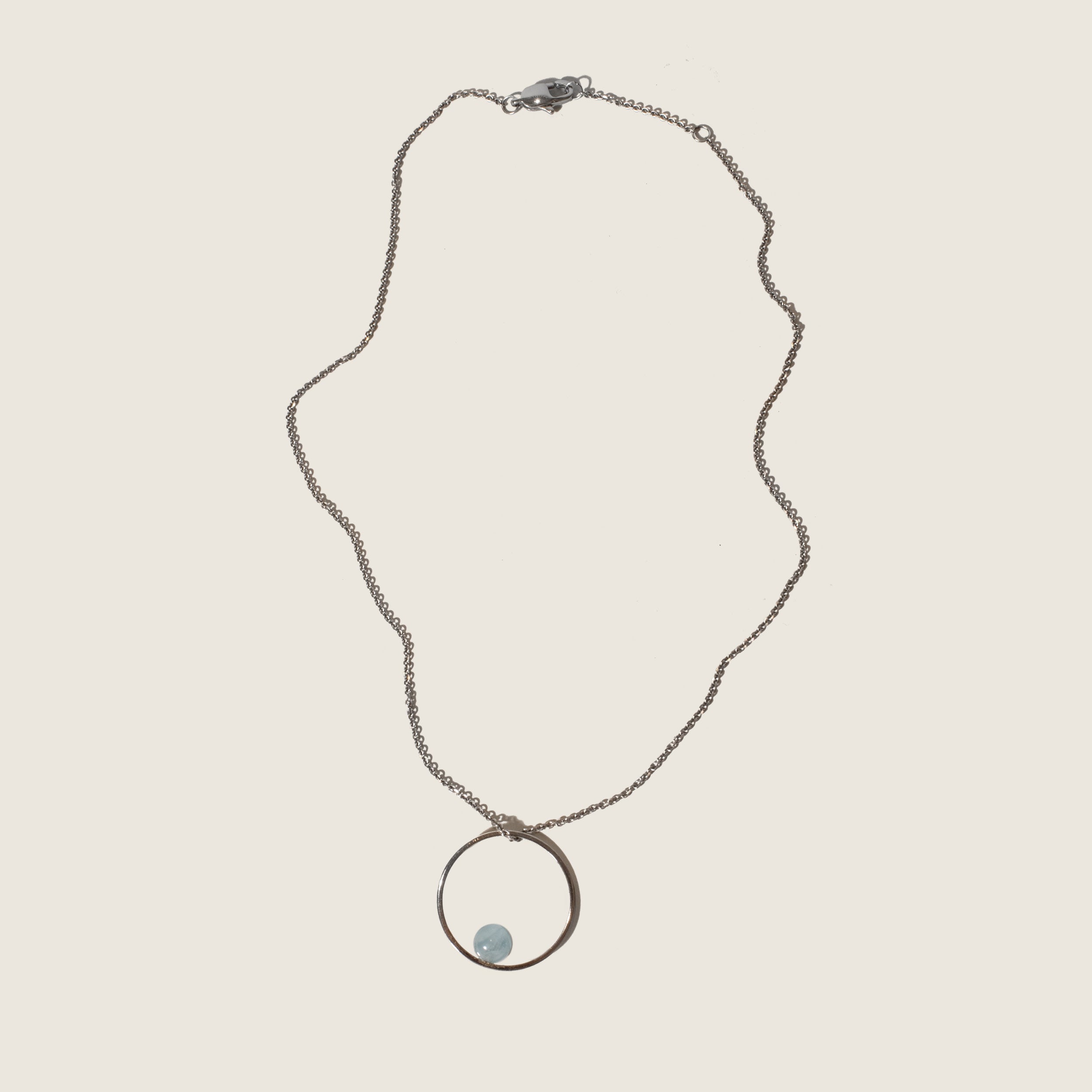 Die Kette La Lune is a filigree diamond anchor chain with a simple gemstone pendant. The pearl floats on the lower part of the pendant. The necklace can be worn with or without the pendant.
Die Akoya Oyster is the smallest oyster that produces pearls - the Pearls erreichen nur eine Größe von durchschnittlich zwei bis neun Millimetern und haben einen hervorragenden Glanz. Die klassische Akoya-Perlenauster ist die "Pinctada nartensii", die gerade einmal bis zu zehn Zentimeter groß wird.
Akoya beads are saltwater pearls from Japan and were found in 1888, on order of the empress at that time, who demanded pearls to be procured. At that time, the seas were already so overfished, as many shells were taken from the seabed, that hardly any were found. So the first pearl farm was founded at that time. So he came up with the idea Saltwater pearls and on 11.09.1888 released the first seed-planted mussel onto the seabed, thus the first pearl farm was founded.
Aquamarin according to legend, comes from the treasure chest of a mermaid. This is how its name is derived, which translates as "sea water". The stone has a calming, balancing and harmonising effect.
All products from Goldmarlen are produced in Germany fairly, sustainably and by hand .
Kette 42cm Länge mit Option auf 39cm

Trailer ? 20mm
Material | Stainless steel | 24kt gold-plated